Casual Spring Look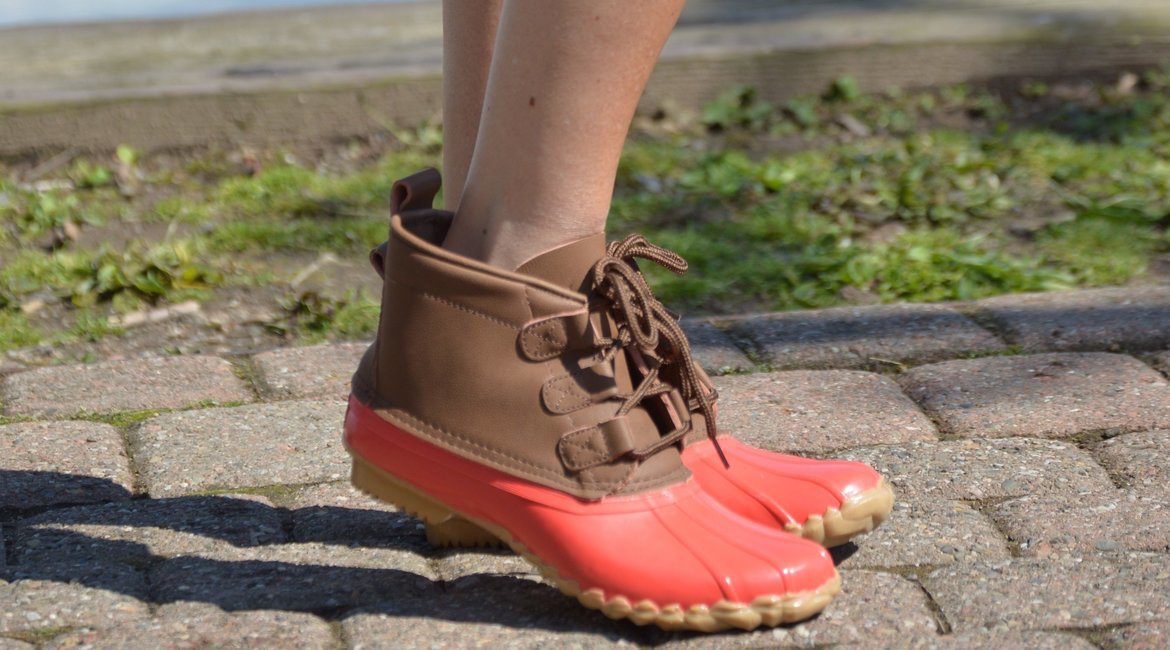 Mother nature can't seem to make up her mind lately. Luckily, I own some handy style staples that are anything but ordinary. Take that– fickle Mother Nature. Jokes aside, whether the rain is falling or the sun is shining here are some fashion finds I am loving.
I'm all about a soft sweatshirt that can be worn to the park or for those crisp beach days and nights. Throw in a flamingo print and you have a flirty feel. I have on the Avalon Sweatshirt from Pinkly Perfect. Pair this with your favorite denim mini or white jeans or even jean shorts. The fabric is so soft and cozy and the print is gorgeous. They have so many great styles to choose from and I'm eyeing the Boardwalk style next!
Next up, are these amazing rain boots I discovered. This may be a bold statement, but these are the most comfortable rain boots I've ever owned. You can actually walk in these, and they look so stylish. Score…score! Chooka boots are a new discovery here at DailyFashionista and we adore this brand. I'm all about fashion and function and this serves up both! From rain boots to skimmers they have a wonderful selection. This pink color is so unique and flattering.
Here's to great weather days and being prepared for life! As always Tweet @DanaPrigge I enjoy connecting with you.
Outfit details: Flamingo Top: Pinkly Perfect/ Rain booties: Chooka Boots/ Skirt: Target